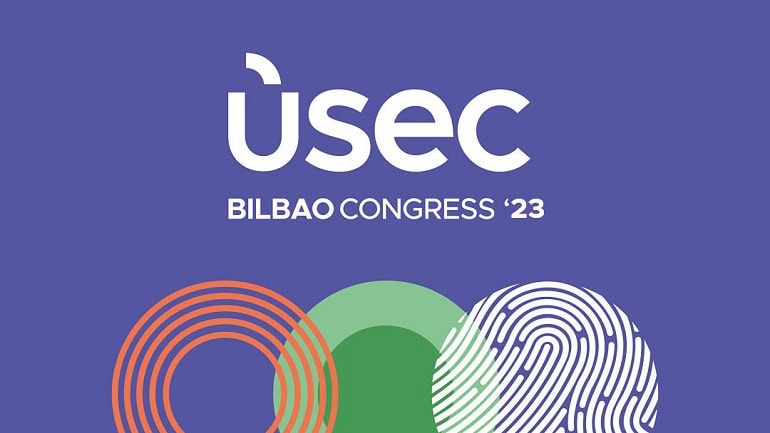 A congress and exhibition event, exclusive and unique for its transversality, where professionals, policy makers and industry, from the Security, Emergency and Mobility sectors, share a space on a managerial scale, with power of decision and prescription.
At the Azkuna ZentroaPlaza Arriquibar 4, 48010 Bilbao.
The building itself, the alhóndiga of Bilbao, is a crossroads between the past, the present and the future of architecture and design.
Cross-cutting round tables, interviews and technical-operational talks by and for managers, executives and other actors in the Security, Emergency and Mobility sectors.
Top-level speakers provide useful and applicable knowledge, answers to various research, theoretical and practical, doctrinal and even jurisprudential concerns, of immediate relevance and with a view to the future.
Conferences
* Duration: 40 min
* 1-2 speakers
Technical-operational talks
* Duration: 20 min
* 1 speaker
Up to 4,200 m² of exhibition space, for the industry suppliers of products and services of the 3 main sectors.
A complementary opportunity for congress attendees and technical personnel from the different Administrations to learn about the latest trends and developments in the market.
Different schedules reserved to promote networking among event attendees.
Coffee breaks will be served during the meetings, and various canapés and drinks will be served at the end of the morning and afternoon sessions.
4. USEC Professional Awards
Recognition of professionals
The USEC PROFESSIONAL AWARDS, promoted by the professional technical magazine "USECIM News Channel", have as their mission the public recognition of the important work carried out by the different institutions, agencies, professionals and managers dedicated to Safety, Emergencies and Mobility, both in the public and private sectors.
According to the rules that regulate them, the awards are divided into different categories. In some cases, awards are given for merit, management and best practices, as well as for professional career, training and research, best product or service, R&D&I and cybersecurity.